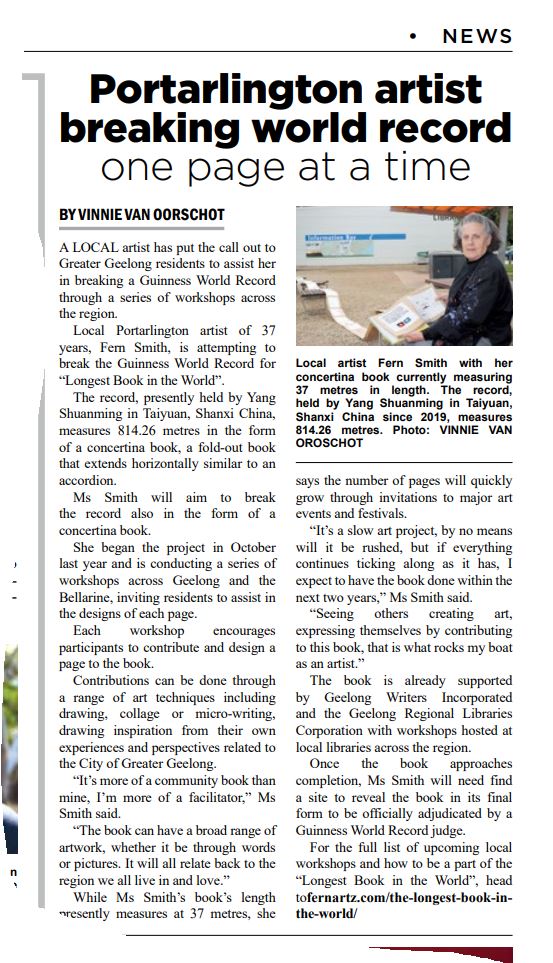 September 1 2023 – Geelong Times – page 19.
It is exciting that The Longest Book In The World has been spotted by local reporter Vinnie Van Oorshot. He took the time to drive out to Lara where a workshop was held at Lara Library. Needless to say, it was cold wet and windy. Thank you for your time and effort.
It makes this beautiful project more real.