A Mermaids tail – fish and feminism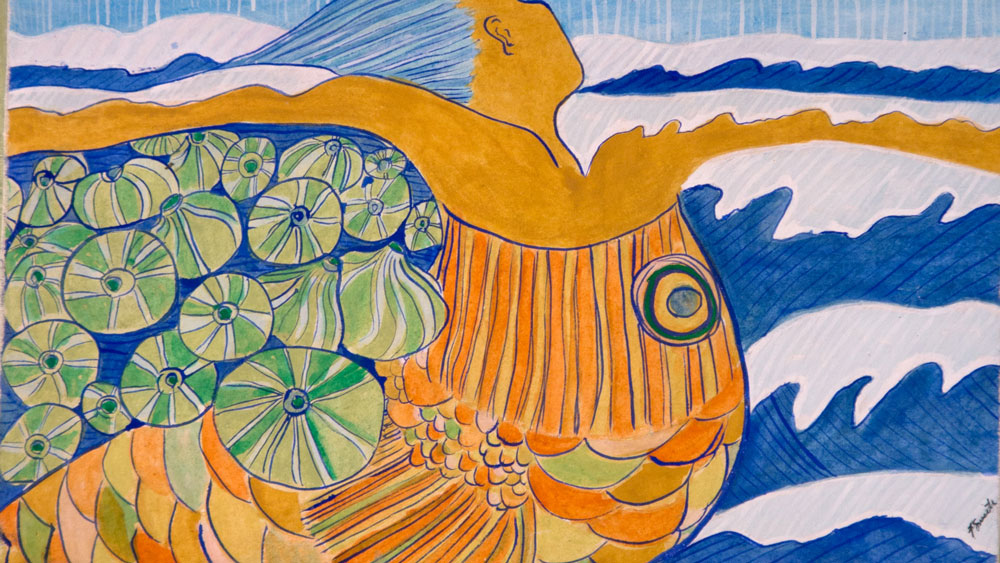 The plan is to create a playful book drawn from my thirty years of investigation into the mermaid. It, the mermaid,  has beguiled me, it has seduced me to think in a more feminist way, from deep within my being. The mermaid mythology and feminism run parallel. The mermaids tale documents the  demise of women at the decision making table and now it is time to burst forth and break water.
The book and its art works will be launched at Breathing Colours Art Gallery in 2018.
This page ' Fish and Feminism' is for those who wish to follow the trade winds and mighty currents of this project.
There are four rough ramblings of mine that draw the tentacle of fish and feminism. That starts the journey of A Mermaids Tail. They are off the tail so to speak and very non polished,  so down scale with.. Therefore I have dropped them on my Youtube channel and when I have refined and polished the fins I will put them on this page.