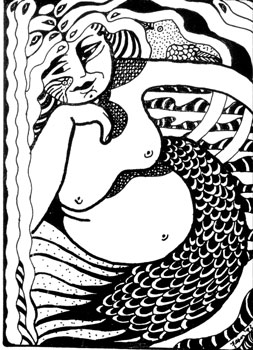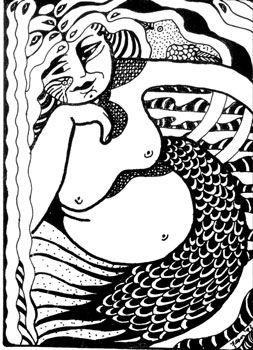 Links to my community and my fellow artists (who have websites)
Artists
Maggie Chiara lives in Merlynston   Maggie has a strong sense of community spirit of which I admire. Her enthusiasm and energy is incredible and occasionally I get swept up. We have such different styles I really appreciate getting to know her work and subtlety.
Jerry Galea lives in Merlynston                    We have roadside chats, the arty updates and put a hand in to local gatherings. It has fantastic getting to know Jerry  and his fine artwork.
URSULA DUTKIEWICZ: We worked in collaboration on the Art of Suff-Rage 2008-2009. We have become good friends and near neighbours.
TINA FIVEASH is a photographer and friend who is now doing her Phd. I often feel as proud as punch being the person who assisted her with her portfolio to enter University to do her BA in Photography.
WOLF is a digital, paper artist and old friend, we facebook each other from time to time now. We met in Canberra and exhibited at ANCA with a group of artists who formed a casual group where we would talked art, 'show & tell' our recent work and supported each other with our art practice and general well being.
JOHN DALSEN and I met in Fremantle a little after the Cup when 'Freeo' was bouncing with energy and excitement. We had artist studios in the same street and admired each others work.
SARAH AYLWARD: We shared a group house and studio for about a year in Fremantle. We worked collaboratively with other artists in Five Artists The Film & Television Institute – FTI Gallery Perth WA Wood Street Gallery Fremantle Perth WA. We enjoyed being 'artists"
SAREN DOBKIN met during an information session for artists in Moreland.
LESLEY THOMSON During the 1990's we exhibited in Melbourne and Canberra together. Our work complements each other.
Merlsynston 
Artists, creatives, designers and crafters 3058
http://www.normwarehouse.com.au/
Lewis Street
A clutch of artists near Batman station and part of a not for profit organisation.
Looking forward to watching them grow. Woodwork, metal work, industrial sewing machines and more
https://www.spacetankstudio.com.au/
Warner Street
Founder Holger Dielenberg
A robust studio space for the creatives who need a good tool and product incubator
https://ruthallen.com.au/
Hossack Avenue
Ruth Allen multi-media artist working with glass and light
To be part of Creative Moreland a great linking resource is here
http://creativemoreland.com.au/home-2/
Community
Breathing Colours is a Sydney based Gallery, founder Robin Hill,  is nestled in Balmain where you can view and purchase a my artwork and go to one of my art workshops.
Merlynston 3058 – is a strong and vibrant community of which I am lucky enough to belong.
Ancedote – started by my brother-in-law Shawn Callahan. He and Ancedote have helped and supported me as an artist, friend and in-law.
Moreland Business Women Network a supportive and encouraging enviroment for women in business in Moreland
VISCOPY just love that they are there when they came into being I think I was knocking on thier door, and artists friend.
National Gallery of Victoria a great membership deal, supporting art in Victoria.
WEL Going since 1972 promoting women to vote and be in position of influence
LWVV Supporting women in parliament and has an educative role
Red Bubble was started when I had my head in the 100 years of Women's Suffrage and later my accountant Linda McGowan highlighted Red Bubble  back in 2013.  I had forgotten about it and now reinvigorating the page where you can purchase my more affordable art.
Directory Listings
Creative spaces
Creative Moreland
Website Directory Australia
True Local
Yelp
 


Mail to: FernArtz
Director Fern Smith
23a Lorensen Ave
North Coburg VIC.
Australia 3058
Mobile: +61 408978747