This little body of work was completed awhile ago it had two aims.
One, was to make my own paint from pigments and grounds that were non toxic and complied with ATSM standard. I sourced the grounds and pigments from Australia, France, America and Italy and two, with no fillers.
The paint is made from the non toxic pigments and grounds, linseed oil and; thinner if used was lavender or eucalyptus oil.  The brushes were washed up with mild soap in warm water.
I had left showing the work four until I was convinced the paint held its integrity.  After four years I put them through the test of my harsh morning light window they stood up to the test for a couple of months. They are today looking as bright as the day they were painted.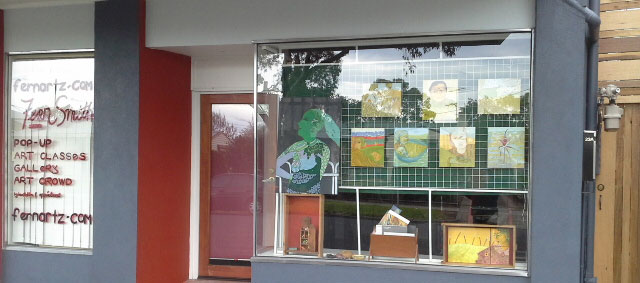 Unlike drawing or water color I need to be in a particular head space for oil painting, as the brush doesn't move as quickly across the surface. The works tend to be more worked out and deliberate before the oil hits the surface.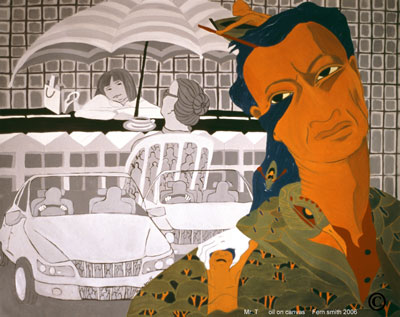 Mail to:
FernArtz
Director Fern Smith
23a Lorensen Ave
North Coburg VIC.
Australia 3058
Mobile:
+61 408978747