"When I saw her designs on the internet I felt I was contemplating a great work" Rosario Pena Perez, author – Spain 2002.



Who am I?
I am a person with a passion to tell stories through drawing, painting and printing. I try to convey the complex contemporary social change into pictures.

How did I get to be an artist? You could say it's in my blood however that would be only part of the truth.
As a child we swarmed in packs of either family members, friends or a bit of both. The otherside was the quiet, walking on my own wandering the streets and creeks. Those beautiful memories of being with other children or on my own was a space a freedom to range around in my head.
The world of adults was always a bit mystifying they were in between bouts of creativity and living in clouds of smoke, raised voices, alcohol and teetering on the edge. When I was in the adults' domain, inside the house, I dreamed of escape.
One whole wall, top to bottom, side to side, was crammed full of books. One of those books told the life of Modigliani he was my first influence. The elongated faces cut back to simple lines with a large smatterings of melancholy. I dreamed his life, I became him; living in an attic in my head, painting the steady stream of nude models and ducking out to have coffee with other fellow artists on cramped side-walks.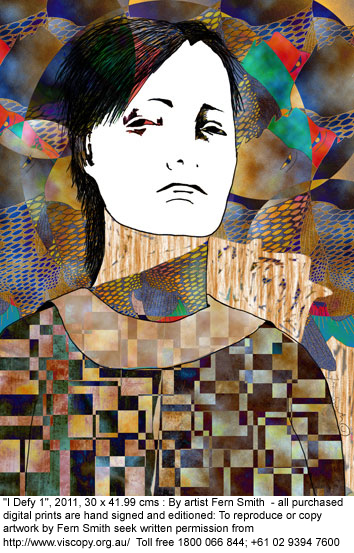 I always drew. I was a drawer, a draughtswoman. From dreaming of being an artist to actually becoming one took twenty years. I never stopped creating art, giving it away, losing it, as I wafted through life. For a few moments in no particular order I was a card carrying communist, a kitchen hand, cleaner, mother, lover,  devotee, gardener, walker, goat herder, feminist, humanist, cook, demonstrator. I meditated and medicated, always a drawer.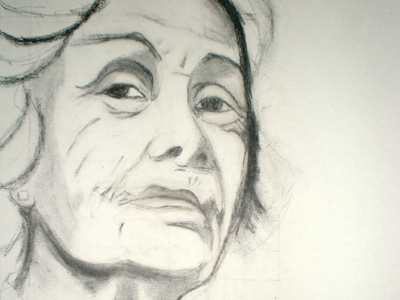 David Turnbull a dear friend, with a gentle sole, gave me a large box when I was about 28 and told me to put my art in that box and see what's in there in about years' time. I did what I was told.
Cut a complicated part of my life out and give you the gist. I lost many things two brothers, land, son, home and any form of attachment to the world. The box became a boat that guided me to the other side. I had my first exhibition when thirty.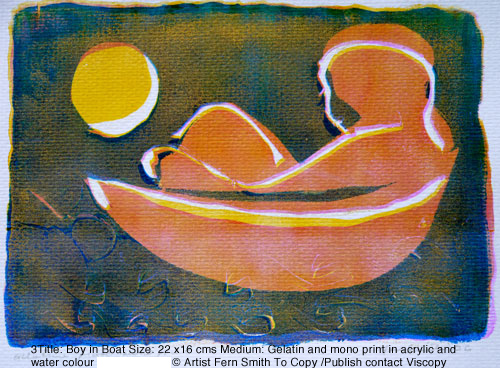 I madly had exhibitions from 1985 onwards and my son came back one . Part of me landed.  I had direction and my son, it gave me the strength to jump that fence and never look back, I came 'out' in late 1989. Bit slow I know. Now the two parts of me were reconciled and was a force to recon with. I started to steadily have solo exhibitions and get direction for my art practice. Never look back.
Its now for the viewer to tell the story of what they see. Enjoy.
A small example of work before 2004
Mail to: FernArtz
Director Fern Smith
23a Lorensen Ave
North Coburg VIC.
Australia 3058
Mobile: +61 408978747