Lid it! is an open entry group exhibition. Artworks to be created on recycled lids. It  pays homage to the past while exploring the future. Lid it! reflects Melbourne's famous '9 by 5′ exhibition held at Tom Roberts's Studio in Melbourne, August 1889; many of the works were painted on recycled cigar lids.
Critical dates
Application close date: Sunday 6th August 2017
Drop-off date: 10 am – 4 pm on 11th and 12th of August
Opening: 3 pm – 6 pm Sunday 20th August
Exhibition: 19th August – 27th August 2017 at FernArtz Studio
Application process
Step 1:  Application
Fill in Application form online or post PDF
It is advisable to read the PDF application before submitting online application.
To post application fill in Artworks application entry form
Step 2:  Payment options
– Eventbrite application payment  (preferred) follow link
– Bank transfer Email and the information will be sent to you. &
– Cheque payable to Fern Smith include Bank cheque or Postal Order
Step 3:  Drop-off artworks between 10 am – 4 pm on 11th and 12th of August

Random Acts of Art – Pop-ups: This studio welcomes new innovations and ideas. You may have an idea and you need to test drive it on the public this studio here is a good place to start.
Send us a line 🙂

About the space:
 This shop front is my art studio at 23A Lorensen Ave Coburg North 3058.  It is set up to morph into a creative space for artists across media.
About the area:
 It is suitable for small performances, exhibitions and art facilitation.
Merlynston
has a healthy community full of artists, musicians and crafters' who have a good dose of the sceptical and the curious and  is 10 kilometres from the CBD.
Front Window: The window looks out onto a  street located near a bus stop, railway station and small shopping centre.  It is a great space to showcase artistic works with high visibility. One to four weeks turn around for artworks.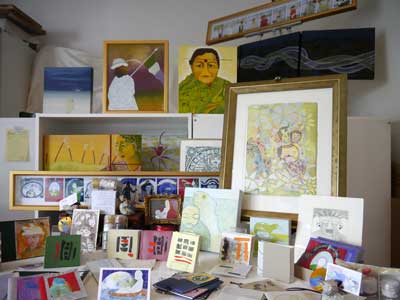 Walls: There are two walls available to showcase artworks they are lovely and white with good light, bringing out the colour, detail and texture in your works. Short turn around times i.e.  a weekend or two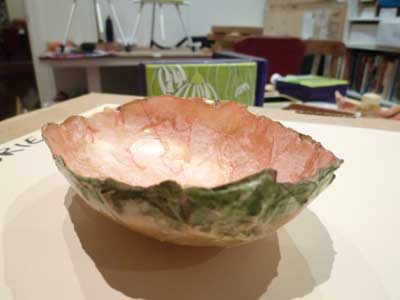 Mail to: FernArtz
Director Fern Smith
23a Lorensen Ave
North Coburg VIC.
Australia 3058
Mobile: +61 408978747