Fernartz studio presents and produces artworks that venture forth into the world. Creating gentle ripples, leaving its mark. The art studio  easily morphs into a creative space for others for short periods of time.  It holds small successful exhibitions, workshops and performances. Book the studio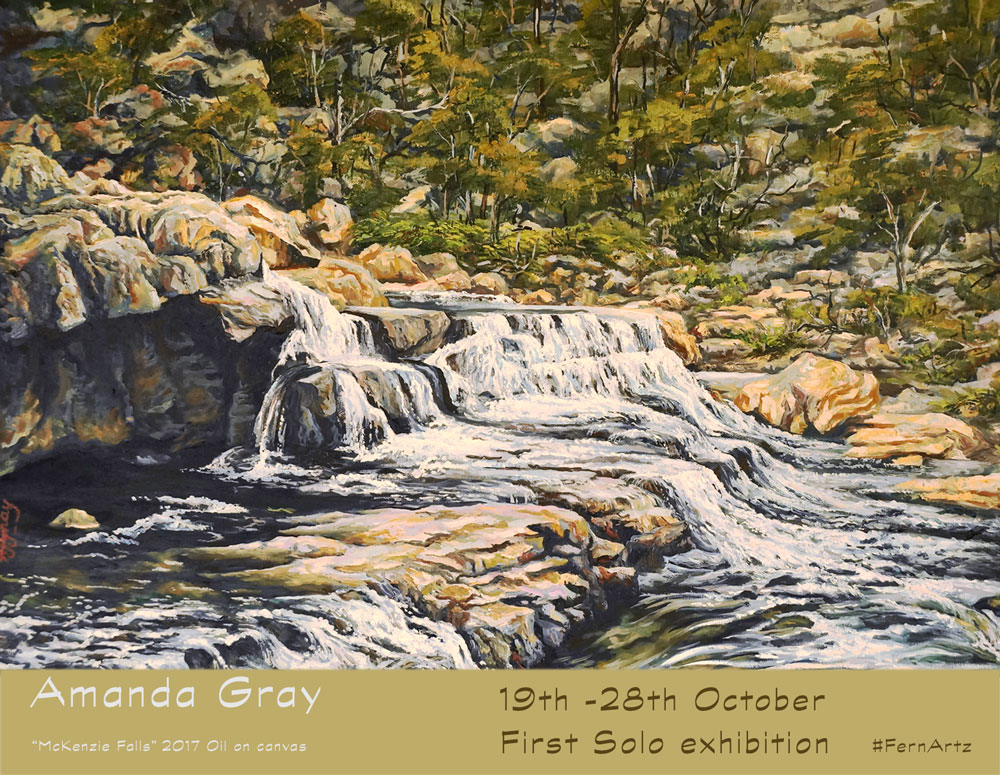 Pop – up exhibition This space is ideal for First time exhibitors as you have an experienced artist on hand to assist and guide you through the process if needed – artistic trial of new work – product trial
The Space 
Wall 1:  2.5 width 2.60 height metres to picture railing
Wall 2:  2.1 m width 2.60 height metres to picture railing
Wall 3. 1.4 m width 2.60 height metres to picture railing Front window:  2.30 x 1.8 width
Promotion area
1. Window 2 – poster max size A0 (841mm x 1189mm)
2. small leave behind area e.g. for your promo cards etc
Odds and ends
Pop out trestle tables x3 provided if needed Hanging hooks front window for video display
The money                                                                          Pop- up Gallery fees: 20% sale of artworks during exhibition or negotiated fee if not selling your art. The exhibition includes my time, at the opening basic refreshments (variety of non-alcoholic drinks, two food platters, glasses plates etc), print web card jpeg – for your promotion to your networks, post on website, and my social media, send press release, post on Moreland what's on calendar. 
Pop Up Window Free three-week window display if not clashing with pop up exhibition and pending approval.
Send in your ideas or  Expression of Interest.