This shopfront- art studio in Merlynston 3058 produces artworks that venture forth into the world; creating gentle ripples and leaving its mark for over a decade.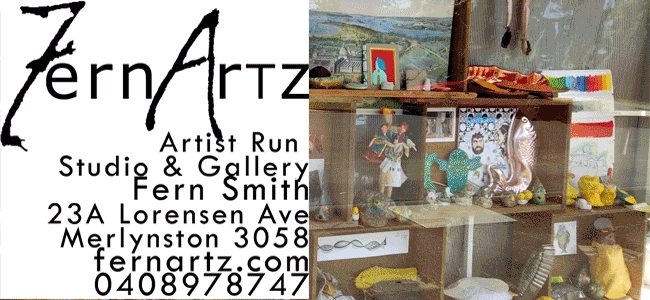 The  studio  easily morphs into a creative space for others for short periods of time.  It holds small successful exhibitions, workshops and performances.
2018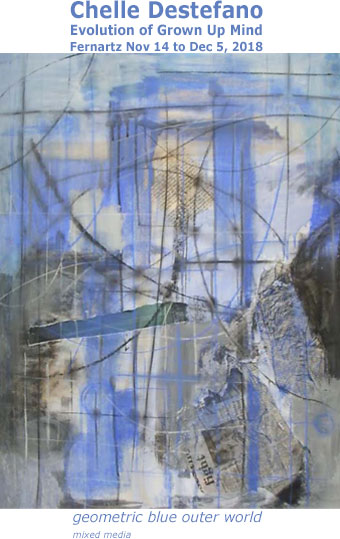 Chelle Destefano, a deaf renowned watercolour artist, has been invited to exhibit "Evolution of Grown Up Mind" at Fernartz Studio Gallery, in Merlynston North Coburg, Melbourne from the November 14 to December 5, 2018. More on Chelle http://www.chelledestefano.com/
Through two residencies (Brunswick & Queensland) this year Chelle will develop a new body of work exploring deep thoughts. "Why do thoughts appear the way they do? The long roads, dim lights, patterned images, with connection to nature." More on Chelle
Drop us a line if you have an idea for a pop-up exhibition 

Mail to: FernArtz
Director Fern Smith
23a Lorensen Ave
North Coburg VIC.
Australia 3058
Mobile: +61 408978747