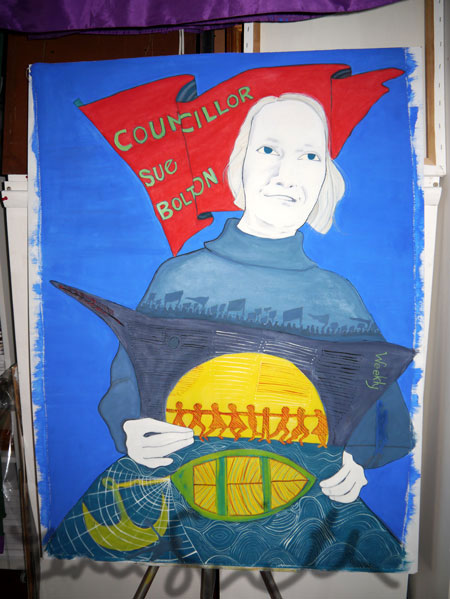 Day 5: Tightening lines, firmed up demonstration, added woman in shadows – I think its done- this is the walk away time.
Day 4: Adding colour and lines
Day 3: Adding colour today.
Day 2: The sketch and a layer of white opaque water colour
Day 1: The gesso is down,  – its around 86 cms wide x 1100 cms  high.
Its is exciting I have been putting off doing a portrait of our ward Councillor Sue Bolton for about a year it was going to be a digital print maybe that will come too now –