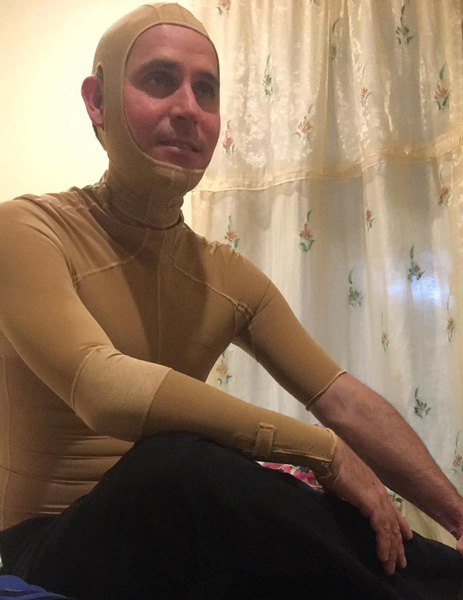 Scott needs to apply vegesorb to his burns regularly and it costs $47.00 for a 1 litre bottle that lasts a  about two weeks.
He will be wearing the body bandage for two years. The  cream will need to be applied regularly for  two years.
I tried setting up an account with the chemist but that is now old school. So I am buying it in lots of four $187.96 
I have set up a Scotty Vergie Sorb fund below and there are two ways in which you could donate. 
I will send an ecard with your name with each donation. Will keep you up to date on how its going.  Thank you 
Bank:   TFT
Name: Fern Smith
Financial Institution: ANZ
ANZ Branch Number (BSB): 012950
ANZ Account Number: 554955693
Put your nameVS  in so I know what it is for e.g. fernVS