Mentoring
The 'exhibition' mentoring programme spanning 12 months is designed for emerging artists and creatives. The focus of the programme is to provide you guidance in designing, developing, creating, curating, promoting and presenting a body of work for an exhibition.
Design and establish your programme
Coaching sessions (fortnightly)
Quarterly workshops
Exhibition venue at FernArtz studio
Workshops
All art workshops are introductory and suitable for most ages and abilities. Can tailor art facilitation workshops to suit your needs.
Puppet Making:  Learning the art of puppet making brings together the art of craft, character development, art practice and developing imagination creativity. You will be introduced to different types of puppets for example; Shadow puppet, Rod puppet, Glove puppet to Marionette puppet. Through puppet creation you are introduced to design and development, drawing, printing, construction, sewing, pasting, painting, paper clay.
Create your own portfolio:  This workshop is a one to one workshop. Suitable for persons who wish to gain entry into an art course at University or a (Tafe) Technical college. Fern will assist you in; selecting your artworks and sketches for your portfolio; enable art speak of your art style; design develop and produce to a hand crafted portfolio.
Bookbinding: Learn the basics bookbinding styles from the ancient scroll to the modern art house methods.
Other workshops available.
Banner Art:  A great way to bring your friends or community together. Learn the Tuthill method of banner making. Banners give a sense of time, place and belonging.
Corporate or community gift: A great way to bring your employees together. Translate your values into a gift that reflects your corporation or community. Utilize traditional techniques to create a thoroughly 'bespoke' gift.
Art Party:  Bring your friends together, to create a gift or just plain fun of being together and producing art work or works. Choose from book binding, papier Mache, painting, printing, paper works and banner.
Pricing for studio workshops
$40 per hour per person
Basic materials supplied
Half Day workshop (three hours) $120 per person
Full Day workshop – six hours includes breaks $200 per person
One off workshops on or off site for groups are dependant on size, materials, time, venue and will be negotiated. All workshops are tailored to suit.
Artist Fern Smith holds a working with children certificate, Advanced Diploma Electronic Design and Interactive Media 2000, practising artist for 30 years and nine years art workshops experience with  people  from all walks of life,  abilities and age.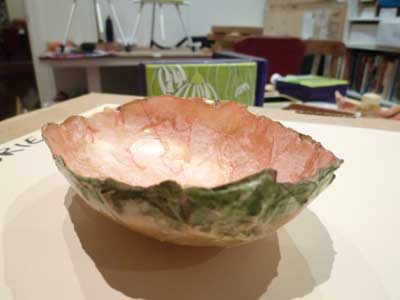 Art Studio:  23A Lorensen Avenue Coburg North 3058
Have a query?

Mail to: FernArtz
Director Fern Smith
23a Lorensen Ave
North Coburg VIC.
Australia 3058
Mobile: +61 408978747